OGNI MARE HA UN'ALTRA RIVA
Viaggio in italia con una reflex

2016-2018

(Every sea has another shore, a journey in Italy with a camera)
photo book, 320 pages, 240 black and white photos, texts and photos by Michele Gurrieri
with a preface by Alessandro Dal Lago
bilingual Italian/French, Edizioni Clichy, Florence, 2019
Ogni mare ha un'altra riva is a photographic journey to a country that I left long ago. Starting from an idealized Italy, an Italy of a memory both personal and collective, the book takes us to known places and others that I had never visited before but often imagined.
I have lived in France most of my adult life. Today I look at my country of origin in a way that would like to embrace everything but proceeds instead by fragments and visions, snapshots of a reality both familiar and foreign. For two years, on a regular basis, I undertook a backward journey to my country. I visited very different places, met people and made discoveries that were often surprising, sometimes frightening.
What world lies beyond that stormy sea I do not know,
but every ocean has another shore, and I shall reach it.

Cesare Pavese, The business of living, 1952.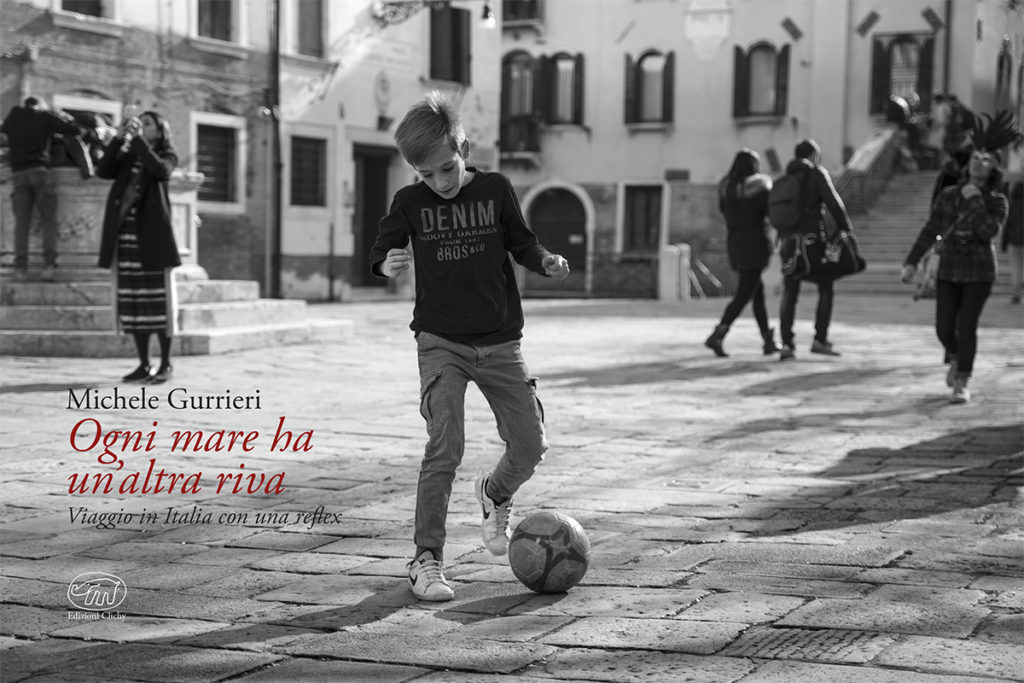 It is a journey through the landscape as well as through society: the world of workers, school, prison, church, historical and cultural heritage; and it stresses the tension between cultural and social change and traditions: carnival, popular music, religious events, activism. Always carrying behind my thoughts the unresolved question of Italy's dark past, the past of a country that invented fascism and at the same time managed to redeem itself thanks to the Resistance; a nation that has never really faced its past and now finds itself ruled by the extreme right. I came out of this trip from Milan to Lampedusa feeling that I now knew Italy as I had never known it before.
I only knew a little bit about it, just a piece of it. What I discovered was not what I imagined: it was richer, deeper, more moving, more frightening.
I have given myself few rules, but strict ones: a neat black and white, the search for a fair and mindful distance between me and the people I photographed; a detached, not frontal, approach to current events; a discreet but careful and clear-headed look on the surrounding reality, a humble search for poetry and humanity.